24 April 2019 portfolio web dev
My new portfolio is out (this one) !
I just found the time and courage to upgrade my portfolio.
If you are reading this, you are in my new portfolio. Welcome to my jungle !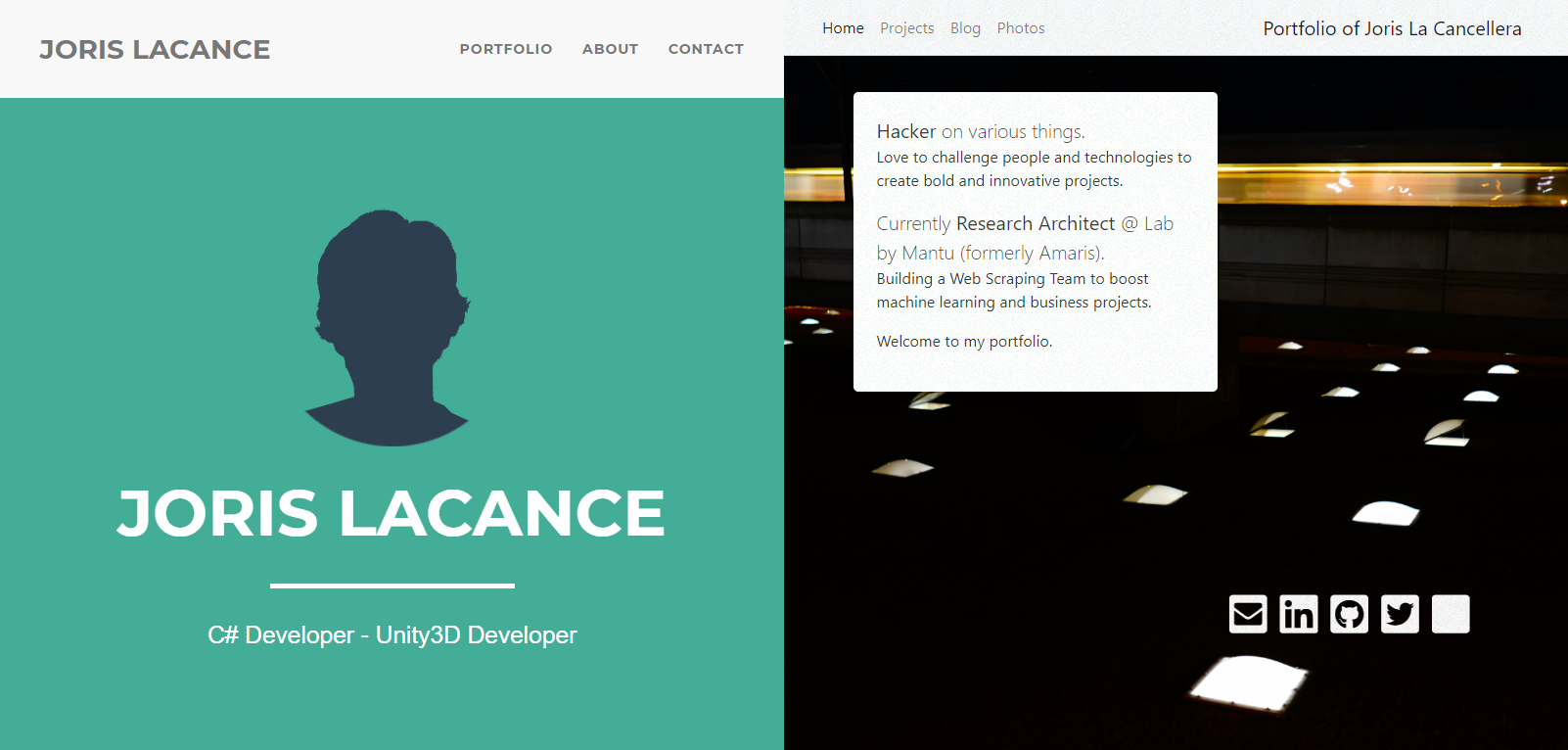 Techno point
This portfolio was made using Jekyll, a static website generator, to keep things simple & fun. I don't even use a database !
Art, design and layout are 100% homemade on top of bootstrap 4, this is the good place to go wild after all.
Happy surfing !