24 April 2019 portfolio web dev
My new portfolio is out (this one) !
I just found the time and courage to upgrade my portfolio.
If you are reading this, you are in my new portfolio. Welcome to my jungle!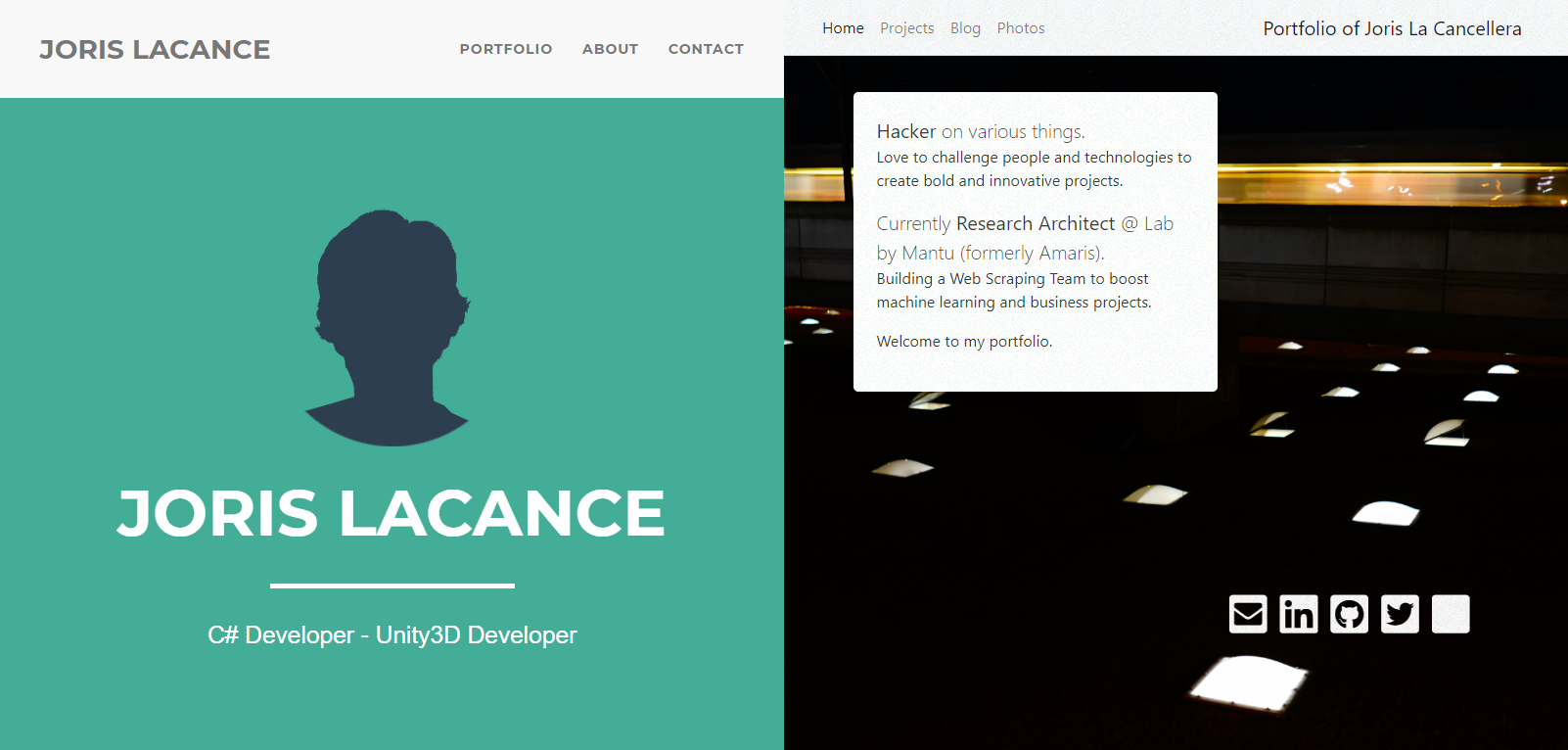 Techno point
This portfolio is powered by the Jekyll techno, a static website generator, to keep things simple & fun. Blogging is just putting words on markdown files, which is nice to me.
Art, design & layout are 100% homemade on top of bootstrap 4.
Happy surfing!